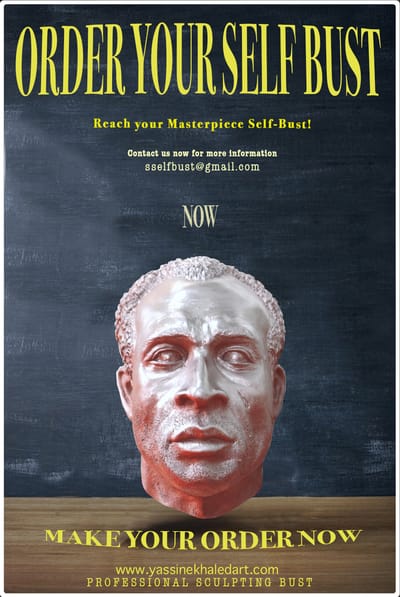 Welcome to the Self-Bust Sculpting! My goal is to help you to reach your masterpiece Self-Bust. Let me share with you a creative process hand-made bust of you through your self-portrait pictures. I am specialized to creating powerful statues. I have sharped my skills to make statues and busts for people. My aim is to provide the best handmade artistic quality with outstanding results. Make your order now and let's get your self-bust started!
Read more about the artist in the Bio.
I. Product description:
There is a small gap between custom-made statues and cannot be returned after purchase. Please communicate with customer service before ordering to confirm the details of the order.
100% Brand new and high quality!
Product size : 10cm\20cm\30cm
Material : Acrylic Resin (eco friendly) /
price: 1000 €
Material: Bronze /
price: 5000 €
Colour: As wanted
Packaging : box
1.My service:
_We support retail and wholesale.+
_More quantity, better price.+
2.About Formal application order details:
1. Please fill in your full name including your first name, middle name and last name.
2. Please fill in your correct address including your Apartment No., Street, City, Region
and country.
More information please contact me on my email below
Make your order now!

Contact information:
sselfbust@gmail.com
Instagram account:
https://www.instagram.com/yascult_art/